Neervanam established to focus on Water body conservation through rejuvenation and research. Towards the goal we have rejuvenated kanmai's, ponds, wells etc and public to concern the welfare of their village/Urban water bodies. In organic wastes like Debris, polythene, plastics are removed from the water bodies. Activities like Plantation and Palm seeding at water bodies.
Semattankulam Kanmai (2016):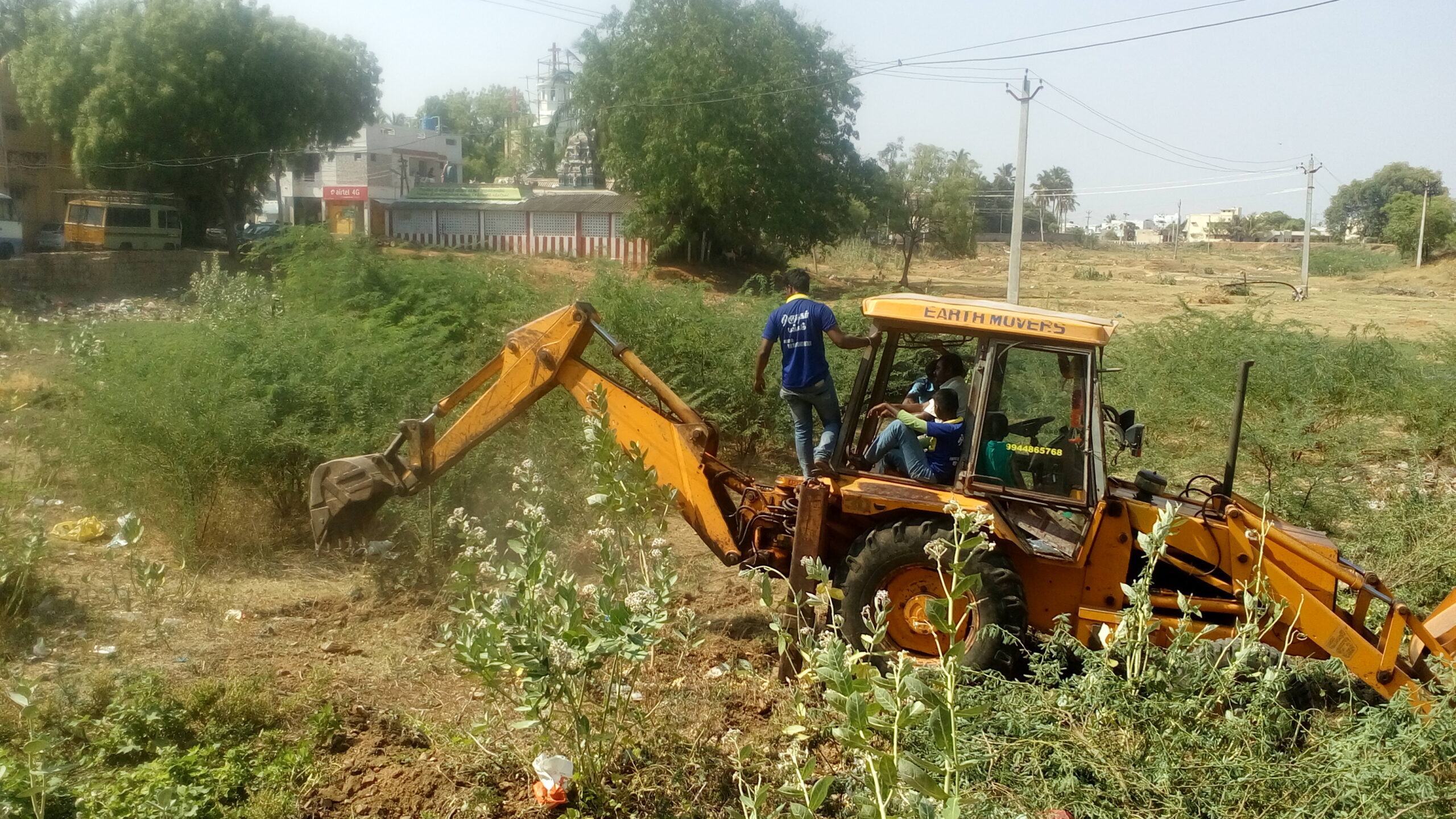 A Kanmai located in urban area of Madurai which fulfilled the water requirement of the surrounding residents before 15 years. Then the Kanmai has not maintained and Prosopis juliflora encroachment, people started dumping the household waste etc. Our team initially started to uproot the juliflora and clear the domestic waste. Later local people resident welfare association of Sundarnagar, Nellaiyapparpuram, Amaithiisolai, Thirunagar, SRV nagar joined hands in this noble service with providing machinery service and financially to rejuvenate the Kanmai. Sundarnagar welfare association has given a great part to uplift the Kanmai to its previous. Later water regularly started filling the Kanmai and the ground water level of the surrounding areas is good.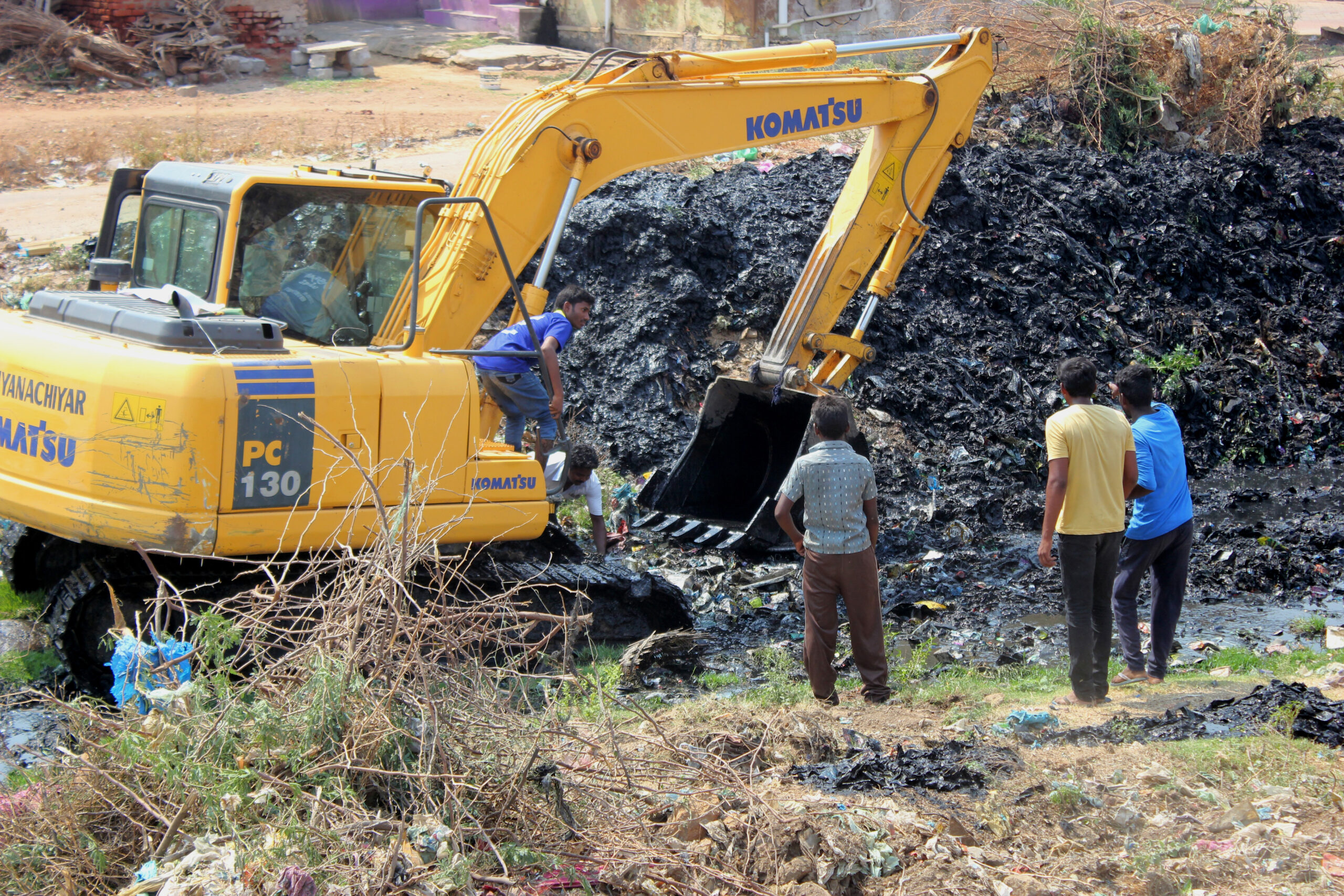 A 100 more acre Kanmai at a village in Madurai which supplied water for agriculture land and household. We united village people, 100 day workers and public to rejuvenate the vilachery Kanmai. Successfully uprooted the Prosopis juliflora at the water catchment area and inlet outlet channels.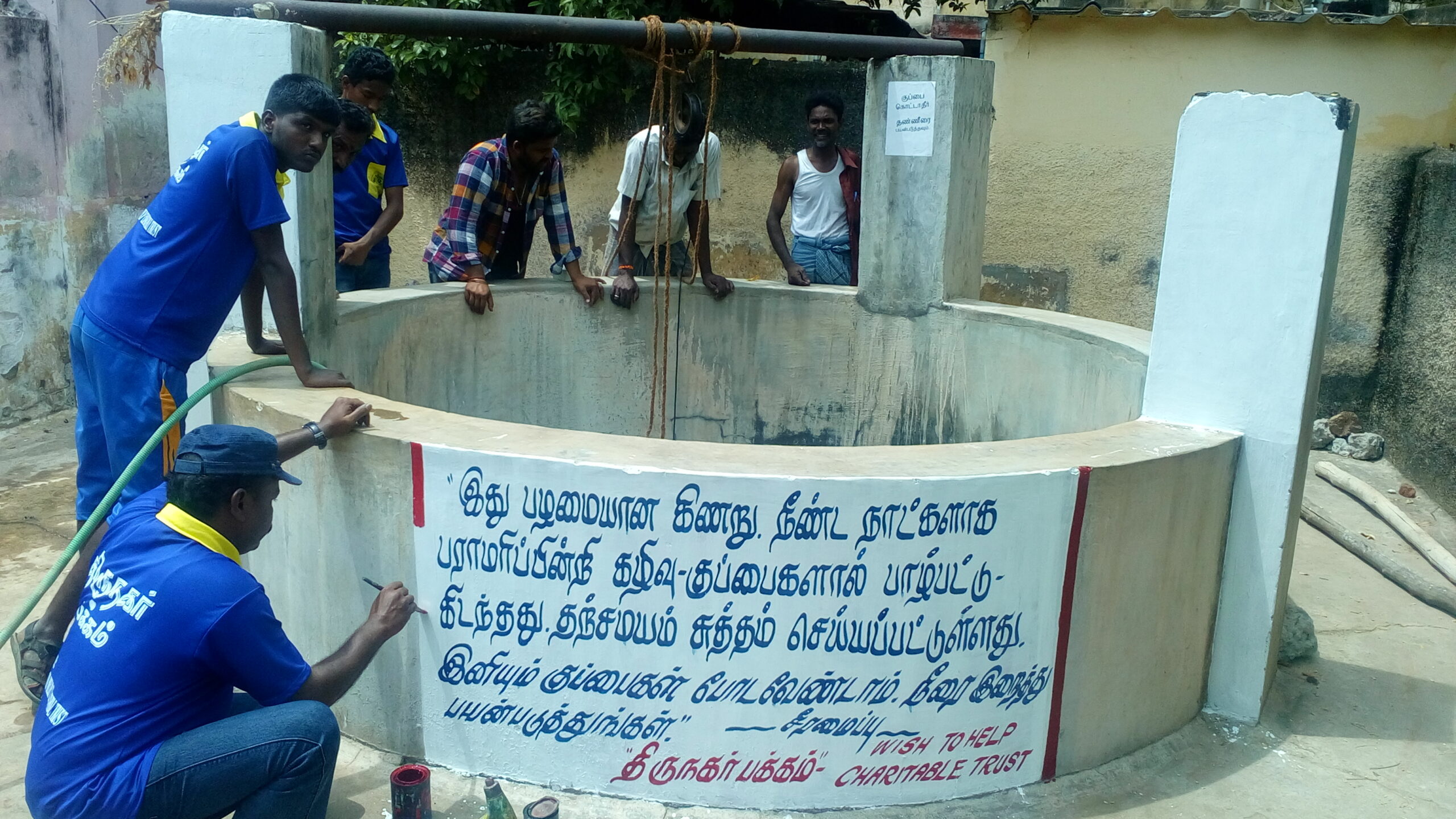 Identifying old wells and face lifting them to encouraging public to use the wells.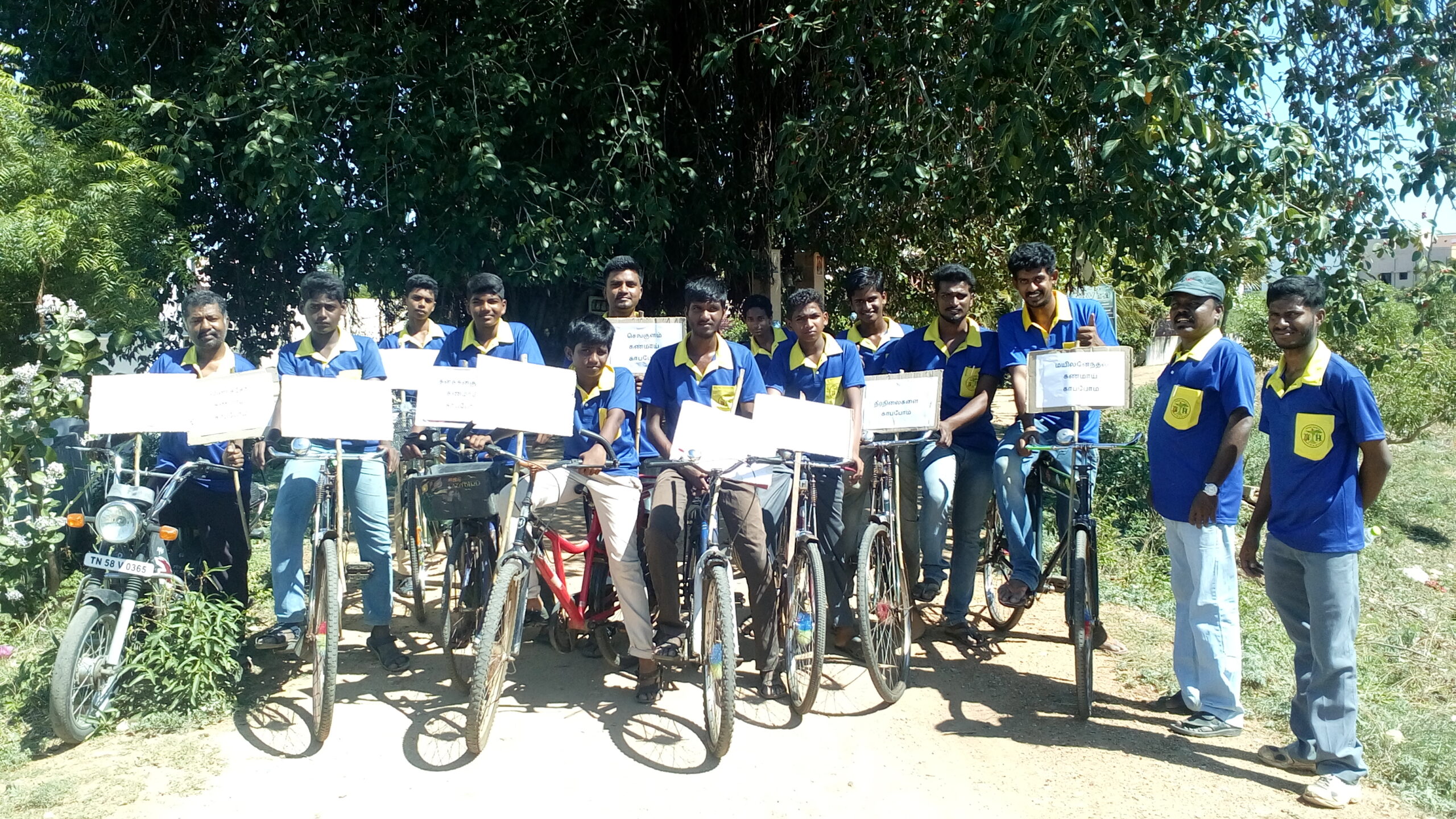 Travelling through the Kanmai to aware the people to maintain their water bodies clean and usable. We have travelled 18 kanmai's in the Thirupparankundram taluk by bicycle carrying placards.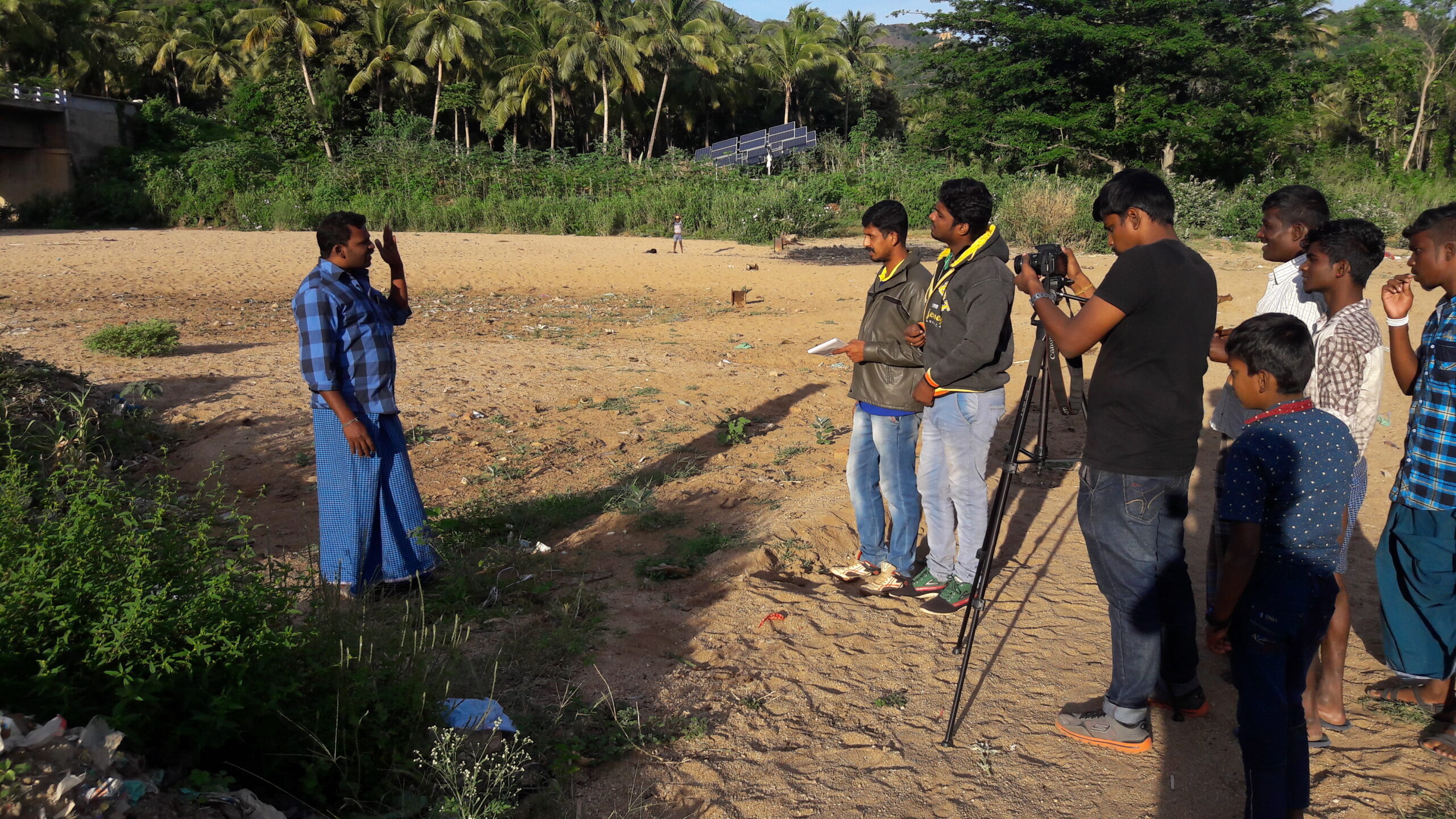 A river running along Theni, Madurai, Dindigul, Sivagangai, Ramnad districts flourishes the land and life of the people. Recently due to urbanization this river has been encroached, polluted. To assess the current status of Vaigai River we initiated a documenting travel from the origin to end of Vaigai at ramnad district periyakanmai and bay of bengal .